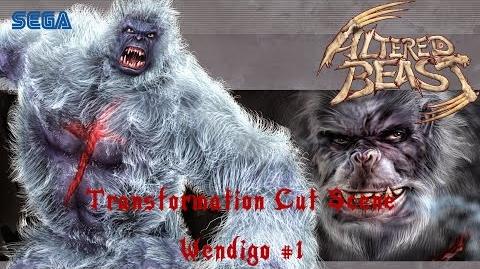 Wendigo Is a new beast available for play in Project Altered Beast.
The Wendigo Chip Can be obtained after defeating Sasquatch. Once obtained, the Wendigo is unlocked and can be used at any time.
Appearance
Edit
The Wendigo is larger compared to the rest of the beasts. Covered in white fur from head to toe with plenty of muscle mass, The Wendigo resembles a Yeti far more so than an actual wendigo.
Abilities
Edit
The Wendigo bears the element of Ice, giving it the ability to command cold to the point of freezing enemies in their tracks. He can also lift heavy object such as boulders and cars.
Ice Boulders:
Freeze Breath:
Community content is available under
CC-BY-SA
unless otherwise noted.